Appco Class Action Law Suit.
The name Cobra Group, also known as DS-Max would be unknown to most Australians. Yet it is the direct
marketing, i.e door to door sales company that is behind Appco, the charitable collection agency that finds itself facing a huge class action lawsuit for $85 million. This is the kind of case that Accident Solicitors dream about.
Humiliation Of Employees.
The lawsuit class action details bizarre work practices, humiliation of employees and remuneration as low as $6 per hour for an 80 hour work week. Some of the litigants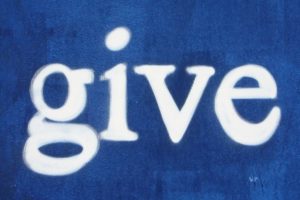 worked up 100 hours per week, often in difficult or dangerous circumstances, late at night and outside of the normal charity collections hours. Lead applicant Jacob Bywater explained that he was paid a total of $29,000 over 2013/14 working in excess of 80 hours per week. He went on to say that he was humiliated and sustained physical and emotional injury when forced to crawl on the floor and dress in a chicken suit and fight with other contractors as punishment when sales targets were not met.
National Charities.
You would have heard of many of the charities on Appco's books; CanTeen, the Australian Paralympic Committee, Surf Lifesaving Australia, World Wildlife Fund (WWF) and the National Breast Cancer Foundation. Appco also represent commercial interests such as Hello Fresh and Alinta Energy.
This is not the first time that Appco, or its parent company Cobra Group has been questioned over the ethics and honesty of the company practices.
Ongoing Investigations.
Currently the New South Wales Office of Liquor, Gaming and Racing are investigating Appco over allegations that they pocketed $7 million dollars of funds raised for the
Special Olympics. The gift voucher program that Appco marketed only returned 4% to the Special Olympics Charity. 96% of the monies raised were absorbed by Appco. The cost to the Special Olympics charity to raise $12.2 Million was reportedly $11.7 Million.
On examining the registration form for donating to WWF the top of the form is emblazoned with:
"100% OF THE AMOUNT YOU GIVE WILL GO DIRECTLY INTO THE CHARITY'S BANK ACCOUNT".
Chuggers!
If one reads the fine print there hidden is the statement that 85% of donations made in the first year go to Appco. It is unlikely that Appco would have cut a different deal with
any other charity. Any donation that you make to a door to door salesperson, to a donation collector on a street corner is likely to be collected by an Appco representative. Over 90% of charities in Australia use 'Professional Collectors'. Perhaps the most concerning aspect of this case is the blind eye that charities have been turning to these unsavoury business tactics. For years there have been numerous complaints and concerns about 'Charity Muggers' or 'Chuggers' who are trained in the use of high pressure and unethical sales tactics.

Australia is not the only country to have raised concerns over the way that Appco/Cobra operates. In New Zealand Appco acting for Telecom Mobile was found in breach of the
Door to Door Sales Act. The breach related to informing customers what their rights were in regards to cooling off periods of the contract and the conditions of the cooling off period. Of particular note in this case was the condition that if the customer opened the box that contained the phone they were immediately disqualified from returning the phone and receiving a refund.
Appco/Cobra denies that the companies they run are a pyramid scheme, that they mistreat workers and deceive potential employees about potential remuneration.
However the internet is littered with stories of shady practice, degradation and abuse of young employees. There is a website dedicated to exposing the unethical practices that Appco/Cobra Group routinely practices called DevilCorp. The author of the website lists pages and pages of lawsuits for poor practice, faulty and dangerous goods (check Xarelto class action), litigation and lawsuits from around the world. Personal Injury Lawyers will be keeping an eye on the progress of this case with much interest.
For more information visit PERSONAL INJURY LAWYER or Click Here