Eyelash Extensions
Eyelash extensions are the latest part of our body that we are transforming and extending. But breathe easy, there is nothing evasive or painful about lash extensions if they are done correctly! For more information about Eyelash Extensions Brisbane visit http://www.skincandyspraytanning.com/eyelash-extensions-brisbane/ or Click Here

If you haven't had lash extensions and you wear mascara, then quite simply you are missing out. Lash extensions are nothing short of amazing. Your eyes are the part of your body regardless of the season that are always on show and they way they look has a massive impact on your self confidence and how you feel about yourself.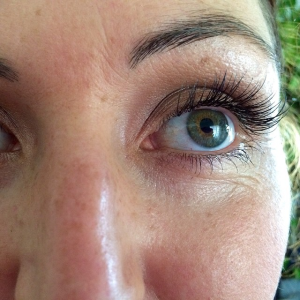 Eyelash extensions when done properly and professional involve the individual grafting (gluing with purposely made glue) of one lash extension onto one healthy lash. It is applied at the base of the natural lash but not on the skin. This is the first key to healthy non-painful and safe extensions – individual lash extensions applied on the lash not on the skin. In technical terms this is called isolation, and if you are paying top dollar and your eyelash extensions are taking 2-3 hours for a full set, then you have an experienced lash artist who cares about your lashes and is dong things properly!
Eyelash Extensions demonstration video
Different looks are achieved with different lengths, curls and thickness of extensions. Your lash technician will consult with you to work out if you want volume, length or both. The material of the actual extension is also a hot topic amongst lash addicts. There are man made fibres, these are called synthetic, faux minx and faux silk, then there are 'natural' fibres and these are either real mink or real silk. The problem with many 'natural' fibres is that they demand a higher price than synthetic fibres because they are meant to be more expensive than synthetic fibres.
However many people don't know if they are real mink or silk and in many cases, the last tech themselves might not actually be aware that there 100% genuine mink or silk lashes are actually synthetic.
Natural fibres
Natural fibres are often used for a more natural look as if they are genuine mink or silk, they are finer lash. However natural lashes also act like natural hair, they lack moisture and won't bounce back to shape like a synthetic lash. Most people will request a natural lash after a bad set of synthetic has given them the impression that synthetic lashes equals a fake look, but this couldn't be further from the truth. Natural gorgeous results are easily achievable if the lash
tech correctly builds and creates a set that the client wants. Often if a lash tech is slower, they will use a thicker lash to compensate and 'fill' the lash line. This can often look fake and if your natural lash can't handle the weight of the thicker lash, if you continue with these, over time they can damage your natural lash.
Lash extensions
Lash extensions need to be filled every 2-4 weeks depending on your natural growth cycle. You will also find they vary in price, many people are charging low rates at 90-120 a set but you will often find that these are only half to three quarter sets, when you first get a set you wouldn't know any difference but after you become a connoisseur the difference between a half and full set is very noticeable. You will pay around 120-200 for a full set.